The library is closed for the next few days following a staff member's positive diagnosis for COVID (we'll be reopening this coming Thursday). But that doesn't mean you can't get your book fix! If you have an electronic device such as a Kindle or iPad, you can download e-books and audiobooks from the Owwl2Go listing. If you've never used Owwl2Go before, it's not hard to set up on your computer, using an app called OverDrive. You can find directions HERE.
Here are a few e-books you might enjoy: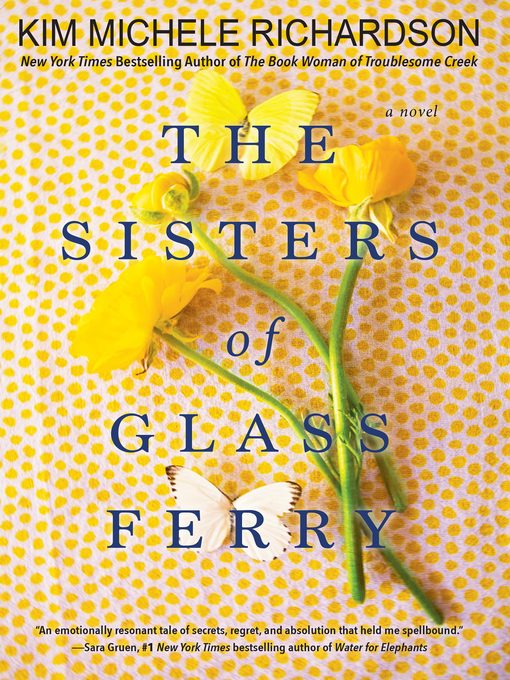 The Sisters of Glass Ferry (e-book)
For the Butler family of Glass Ferry, Kentucky, bourbon has been a way of life for generations. Beauregard "Honey Bee" Butler, was known for making some of the best whiskey in the state. Only one person was entrusted with Honey Bee's secret recipes before he passed on: his daughter Flannery. But Flannery is harboring other secrets too — about her twin sister Patsy, older by eight minutes and pretty in a way Flannery knows she'll never be. Then, on prom night, Patsy disappears along with her date. Every succeeding year on the twins' birthday, Flannery's mother bakes a strawberry cake, convinced that Patsy will finally come home. But it will be two tumultuous decades until the muddy river yields a clue about what happened that night, compelling Flannery to confront the truth about her sleepy town, her family's past, and the choices she and those closest to her have made in the name of love.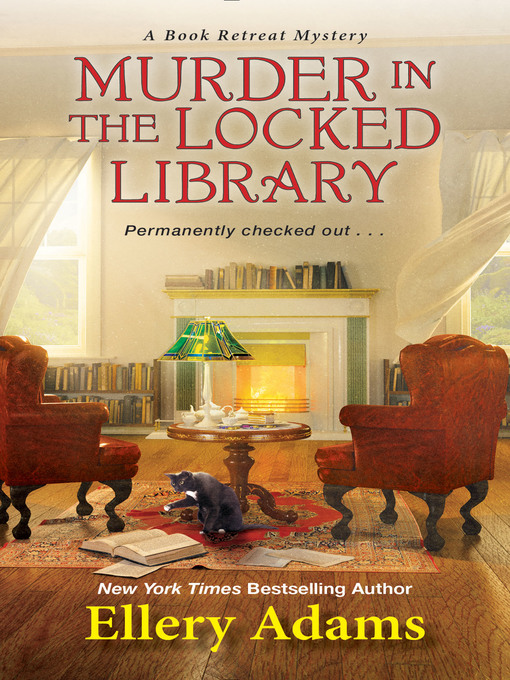 Murder in the Locked Library (e-book)
With her twins, Fitzgerald and Hemingway, back in school, Jane Steward can finally focus on her work again— managing Storyton Hall, and breaking ground on the resort's latest attraction: a luxurious, relaxing spa named in honor of Walt Whitman. But when the earth is dug up to start laying the spa's foundation, something else comes to the surface — a collection of unusual bones and the ragged remnants of a very old book. The attendees of the Rare Book Conference are eager to assist Jane with this unexpected historical mystery — until a visitor meets an untimely end in the Henry James Library. As the questions and suspects start stacking up, Jane will have to uncover a killer before more unhappy endings ensue.
The Quantum Spy (e-book)
A hyper-fast quantum computer is the digital equivalent of a nuclear bomb; whoever possesses one will be able to shred any encryption and break any code in existence. The question is: who will build one first, the U.S. or China? In this gripping thriller, U.S. quantum research labs are compromised by a suspected Chinese informant, inciting a mole hunt of history-altering proportions. CIA officer Harris Chang leads the charge, pursuing his target from Singapore to Mexico and beyond. Do the leaks expose real secrets, or are they false trails meant to deceive the Chinese? The answer forces Chang to question everything he thought he knew about loyalty, morality, and the primacy of truth.