The library is closed for the next few days following a staff member's positive diagnosis for COVID. But that doesn't mean you can't get your book fix! If you have an electronic device such as a Kindle or iPad, you can download e-books and audiobooks from the Owwl2Go listing. If you've never used Owwl2Go before, it's not hard to set up on your computer, using an app called OverDrive. You can find directions HERE.
Here are just a few of the books that are available with Owwl2GO: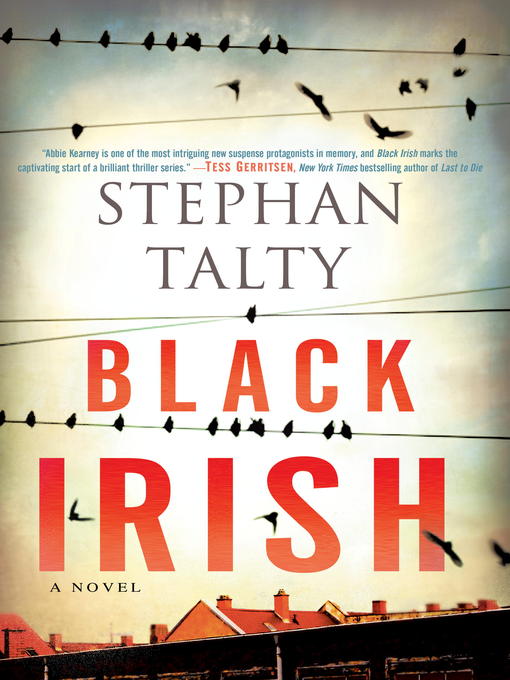 Black Irish (e-book)
Absalom "Abbie" Kearney grew up an outsider in her own hometown. Even being the adopted daughter of a revered cop couldn't keep Abbie's troubled past from making her a misfit in the working-class Irish American enclave of South Buffalo. And now, despite a Harvard degree and a police detective's badge, she still struggles to earn the respect and trust of those she's sworn to protect. When Jimmy Ryan's corpse is found in a local church basement, it sends a bone-deep chill through the winter-whipped city. But in a town ruled by an old-world code of silence and secrecy, her search for answers is stonewalled at every turn, even by fellow cops. Only when Abbie finds a lead at the Gaelic Club do tongues begin to wag—with desperate warnings and dire threats. And when the killer's calling card appears on her own doorstep, the hunt takes a twist into her own family's past. As the murders and grim revelations multiply, Abbie wages a chilling battle of wits with a maniac who sees into her soul, and she swears to expose the County's hidden history—one bloody body at a time.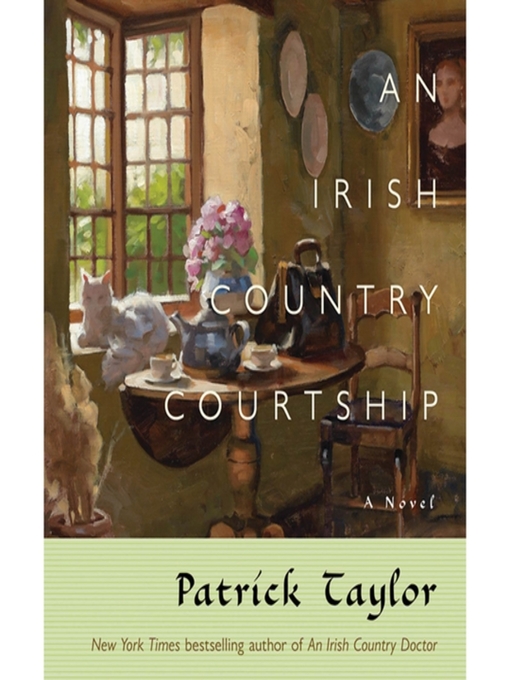 An Irish Country Courtship (audiobook)
Young Barry Laverty, M.B., is settling in to the village, with only a few months to go before he becomes a full partnerartner in the practice. He's looking forward to becoming a fixture in the community, until an unexpected romantic reversal gives him second thoughts. As much as Barry enjoys the rough and tumble of life in County Down, is running a humble GP's shop all he wants out of life? Barry's mentor, Doctor Fingal Flahertie O'Reilly, is going through some personal upheavals as well. After mourning his deceased wife for decades, he's finally allowed a new woman into his life. But this budding courtship is not going over well with Kinky Kincaid, the doctors' redoubtable housekeeper, who fears having her position usurped by O'Reilly's new flame. Tact, diplomacy, and a fair amount of blarney may be required to restore peace to the household.Meanwhile, life goes on in Ballybucklebo, presenting both doctors with plenty of distractions from their own troubles. From a mysterious outbreak at the local school to a complicated swindle involving an unlucky racehorse, the two partners will need all of their combined wit and compassion to put things right again—just in time for their lives to change forever.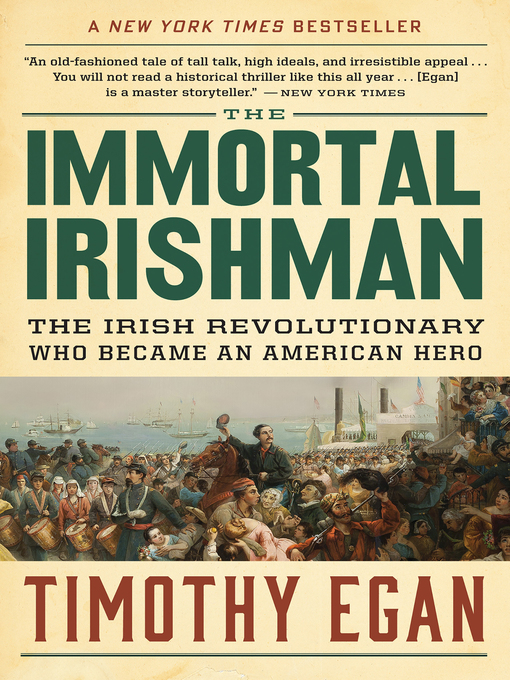 Immortal Irishman (e-book)
In this exciting and illuminating work, National Book Award winner Timothy Egan delivers a story, both rollicking and haunting, of one of the most famous Irish Americans of all time. A dashing young orator during the Great Hunger of the 1840s, Thomas Francis Meagher led a failed uprising against British rule, for which he was banished to a Tasmanian prison colony for life. But two years later he was "back from the dead" and in New York, instantly the most famous Irishman in America. Meagher's rebirth included his leading the newly formed Irish Brigade in many of the fiercest battles of the Civil War. Afterward, he tried to build a new Ireland in the wild west of Montana—a quixotic adventure that ended in the great mystery of his disappearance, which Egan resolves convincingly at last.