The library is closed for the next few days following a staff member's positive diagnosis for COVID. But that doesn't mean you can't get your book fix! If you have an electronic device such as a Kindle or iPad, you can download e-books and audiobooks from the Owwl2Go listing. If you've never used Owwl2Go before, it's not hard to set up on your computer, using an app called OverDrive. You can find directions HERE.
Here are just a few of the books that are available with Owwl2Go: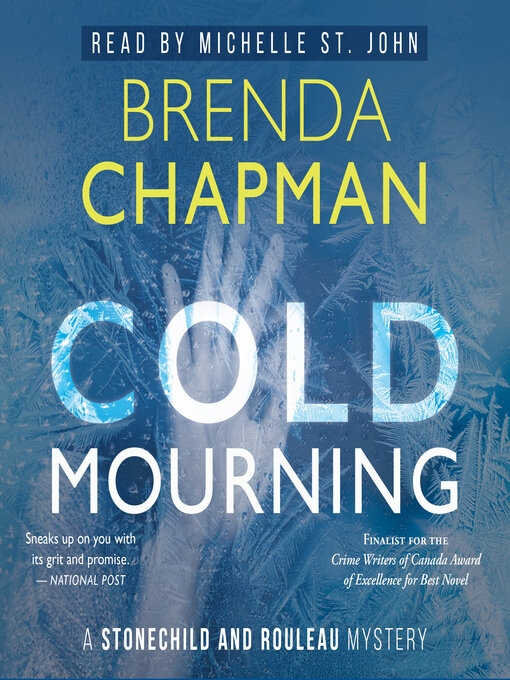 Cold Mourning (audiobook)
It's a week before Christmas when wealthy businessman Tom Underwood disappears into thin air — with more than enough people wanting him dead. New police recruit Kala Stonechild, who has left her northern Ontario detachment to join a specialized Ottawa crime unit, is tasked with returning Underwood home in time for the holidays. Stonechild, who is from a First Nations reserve, is a lone wolf who is used to surviving on her wits. Her new boss, Detective Jacques Rouleau, has his hands full controlling her, his team, and an investigation that keeps threatening to go off track. Old betrayals and complicated family relationships brutally collide when love turns to hate and murder stalks a family.
.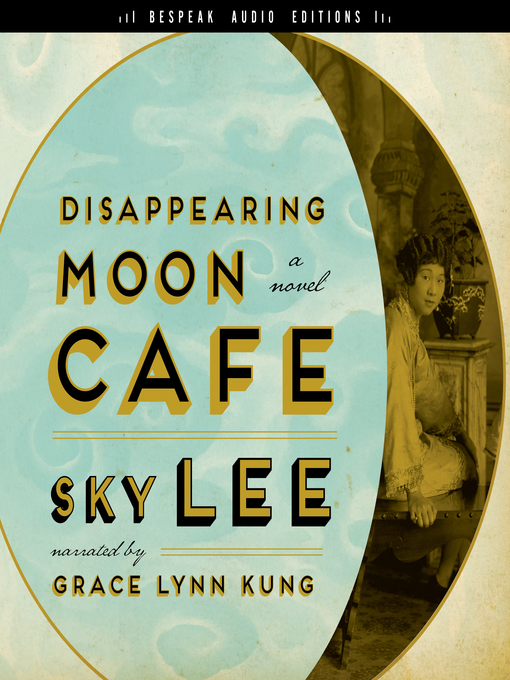 Disappearing Moon Cafe (audiobook)
Disappearing Moon Cafe was a stunning debut novel that has become a Canadian literary classic. An unflinchingly honest portrait of a Chinese Canadian family that pulses with life and moral tensions, this family saga takes the reader from the wilderness in nineteenth-century British Columbia to late twentieth-century Hong Kong, to Vancouver's Chinatown. Intricate and lyrical, suspenseful and emotionally rich, it is a riveting story of four generations of women whose lives are haunted by the secrets and lies of their ancestors but also by the racial divides and discrimination that shaped the lives of the first generation of Chinese immigrants to Canada.
.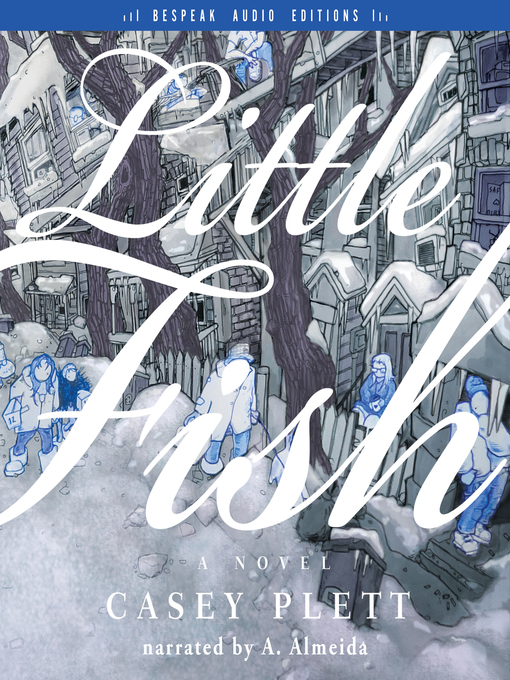 Little Fish (audiobook)
It's the dead of winter in Winnipeg and Wendy Reimer, a thirty-year-old trans woman, feels like her life is frozen in place. When her Oma passes away Wendy receives an unexpected phone call from a distant family friend with a startling secret: Wendy's Opa (grandfather) — a devout Mennonite farmer — might have been transgender himself. At first she dismisses this revelation, but as Wendy's life grows increasingly volatile, she finds herself aching for the lost pieces of her Opa's truth. Can Wendy unravel the mystery of her grandfather's world and reckon with the culture that both shaped and rejected her? She's determined to try. Alternately warm-hearted and dark-spirited, desperate and mirthful, Little Fish explores the winter of discontent in the life of one transgender woman as her past and future become irrevocably entwined.